"At Once"
choreography by Deborah Hay adaptation by Megan Andrews
A solo from Hay's Solo Performance Commissioning Project 2009, held in Findhorn, Scotland, and the topic of my doctoral dissertation. Performance at York University, Toronto, July 2016.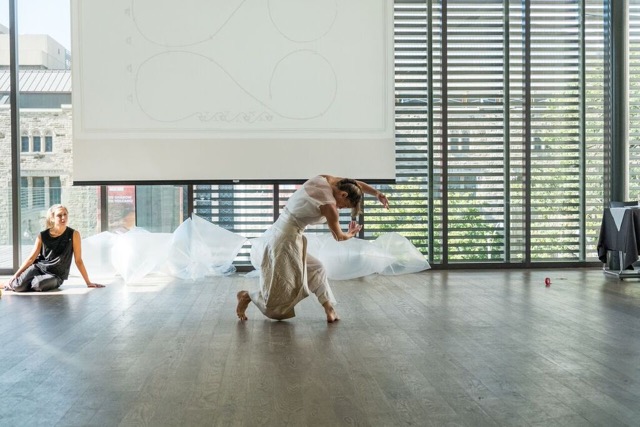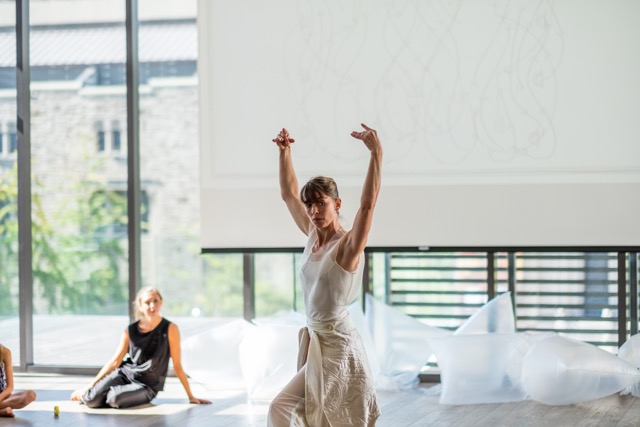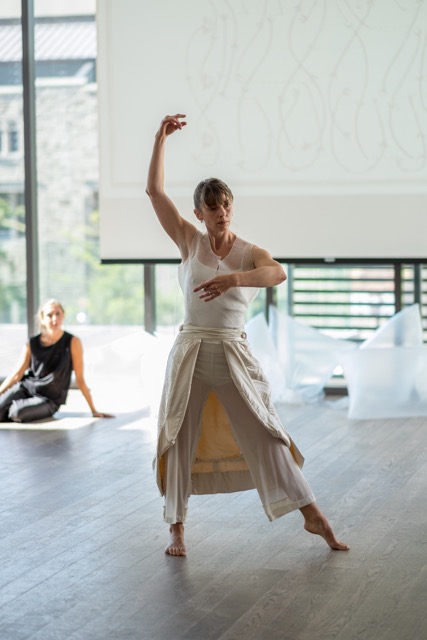 (re) TRACE: A Performative Research Experience
Choreography by Michelle Silagy
A multi-generational, mixed ability work. Performance at the Gardiner Museum, Toronto, September 2015.
"Don't Take Yourself Away"
Music by Hawksley Workman. Video directed by Ken Cunningham. Choreography and dance performance by Megan Andrews.
"Stone"
Choreography and performance by Megan Andrews
A self-solo structured improvisation with extended vocalization. Presented by dance: made in canada/fait au canada festival, Winchester Street Theatre, Toronto, October 2006.